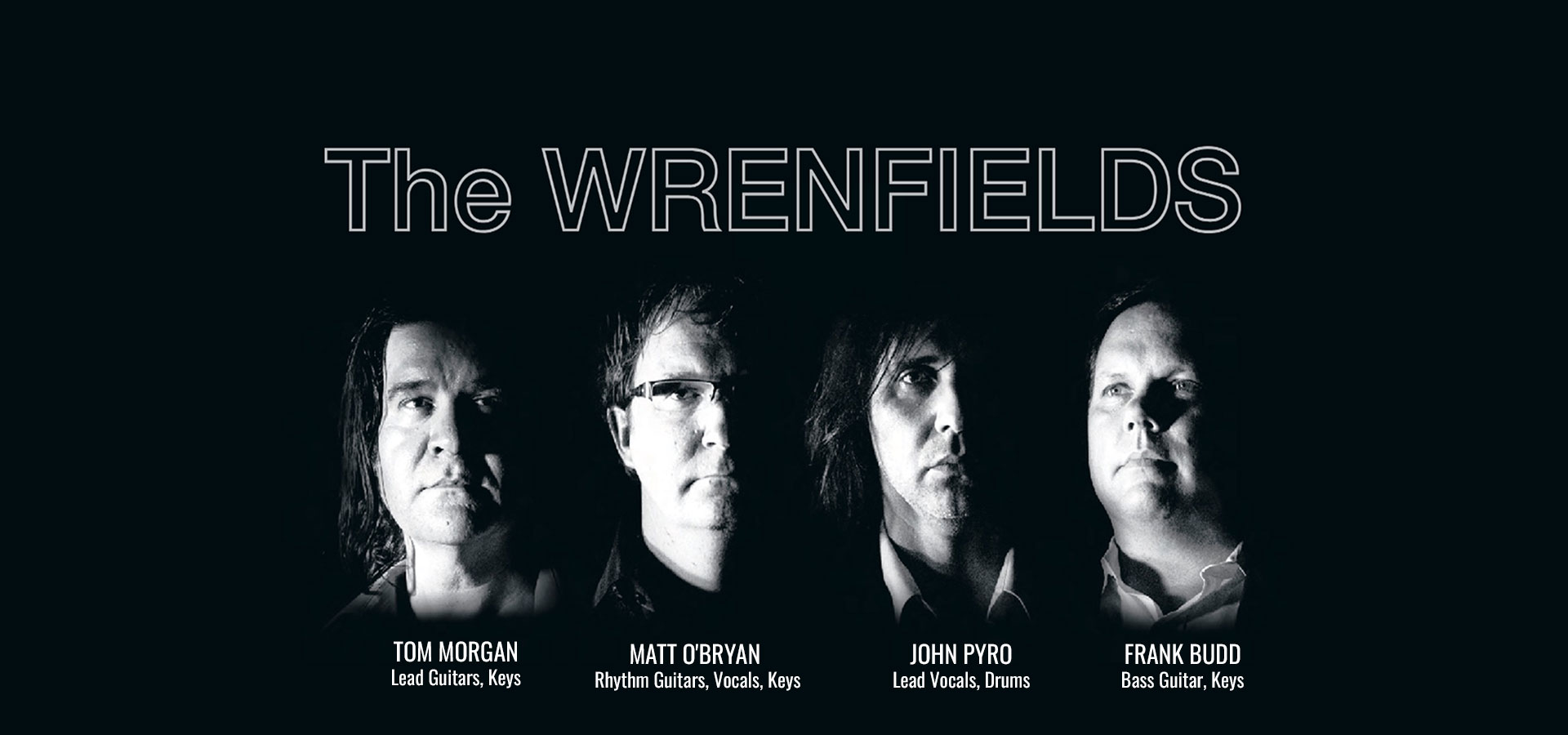 MEET THE WRENFIELDS
Who We Are
The Wrenfields have made their mark in the diverse Detroit music scene. Since forming in 2000, the band has released three critically acclaimed albums, won six Detroit Music Awards and shared the stage with many national recording artists. Dubbed early on as "Detroit's Favorite Alt-Country Group" by the Detroit MetroTimes, The Wrenfields meld rock with country/folk tinges to produce a sound that is enduring, modern and distinctively their own.
The band members John Pyro (lead vocals/drums), Tom Morgan (lead & steel guitars), Matt O'Bryan (rhythm guitar/vocals) and Frank Budd (bass/harmonica) have been creating music together exclusively since 1993 when they formed the band Miracleberries, a jazz-tinged rock band. The band released Happy Hour in 1997 to critical acclaim. Soon after, the band's sound evolved to a country-rock sound and The Wrenfields were born.
The Wrenfields' first album 21st Century Pioneer (2002) and follow-up release Seconds (2003) both received international critical acclaim. In 2005, the band teamed up with Gary Louris, alt-country icon, and Jayhawks front man, who along with Ed Ackerson, produced and recorded Green Man's Ghost (2010) at Ackerson's Flowers Studio in Minneapolis, Minnesota. Louris also performed and co-wrote two songs on the album with the band.
For the upcoming Wrenfields' release, the band is recording and producing the new record at their own Compound Studios. The new material exhibits the solid collaboration of a band that shares the philosophy that intelligent music hinges on originality, consummate musicianship, and strong melody.